Blogs
Media Watch: Favouritetable MD Jaipal on how to beat the no-show culture
Favouritetable restaurant software Founder and MD, Jaipal Yadav, is featured in the current edition of East, Drink, Sleep magazine and discusses the problem of no-shows in the restaurant sector.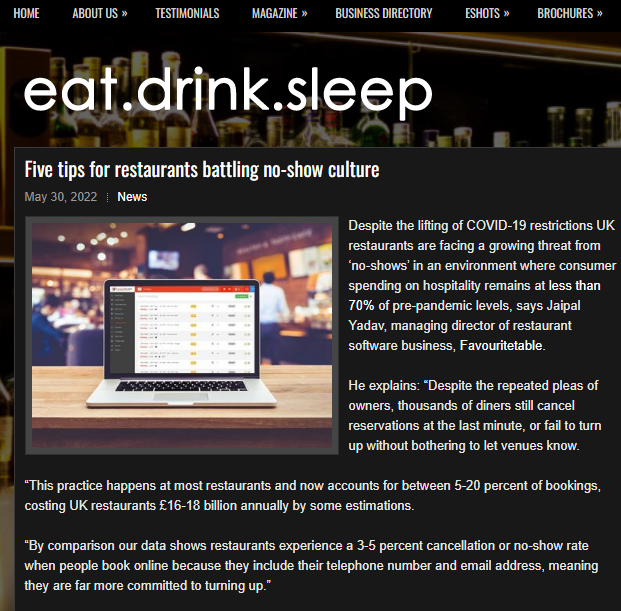 "Despite the repeated pleas of owners, thousands of diners still cancel reservations at the last minute, or fail to turn up without bothering to let venues know" says Jaipal.
The article is a fascinating read and provides restaurateurs with some solid tips for reducing no shows.
To read the full article, please visit Eat, Drink, Sleep.