Blogs
Media Watch: Favouritetable MD Jaipal on localism in the restaurant sector
Favouritetable restaurant software Founder and MD Jaipal Yadav is featured in the current edition of Restaurant Update magazine and discusses the rise of localism in the sector.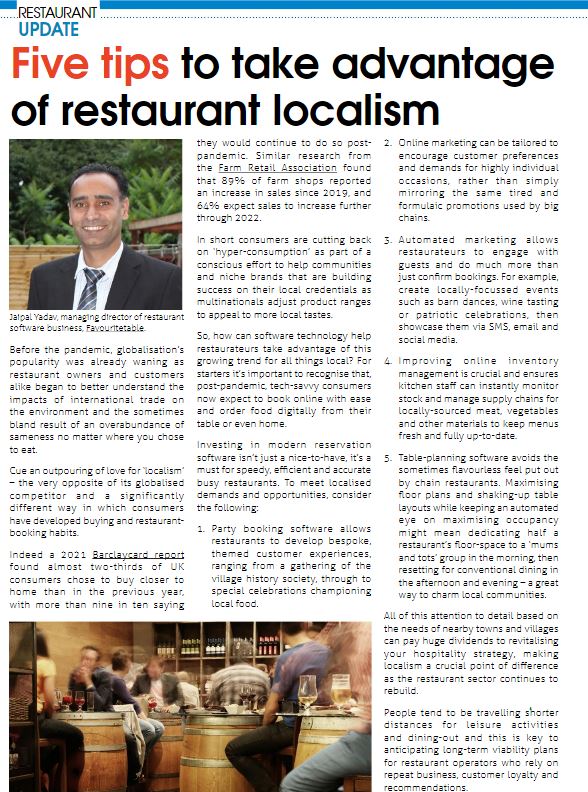 "Consumers are cutting back on 'hyper-consumption' as part of a conscious effort to help communities and niche brands" says Jaipal. In the article, Jaipal highlights how restaurants, pubs, cafes and bars can capitalise on customers' demand for an authentic local experience.
To read the full article, please visit Restaurant Update magazine.