Blogs
SaaS - The clue is in the name
What comes to mind when you think of software? If you're like many restaurateurs you might think of software as nothing more than a tool; something that exists to get the job done. You buy it, set it up, and forget about it until something goes wrong.
The chances are you put it in the same boat as your dishwasher, or walk-in fridge, or any other piece of equipment you've come to rely on. You probably don't view it as exciting, or loveable, or something you're compelled to hug - rather, it's just "there", it works, and for the most part you don't think about it at all. It is what it is, right?
Here at Favouritetable, we have a slightly different view and it is all because of something called Software-as-a-Service (or "SaaS"). We don't need to dig deep into SaaS here , but the clue is in the name. SaaS is the modern way to deliver not just great software, but an all-round support package which goes beyond the technical and forms the basis of a firm partnership-based relationship.
SaaS isn't just used in the restaurant table management and booking sphere, it is used across hundreds of industries to book garage services, spa days, vets' appointments and a host of other things. But is isn't just about bookings and getting customers through the door, it represents the business-critical system for the business in question and without which it might fail.
When Jaipal set up Favouritetable in 2010, it was with one goal in mind: to support restaurants, period. He looked at existing restaurant reservation systems and concluded that, while many were good, they worked in a bubble of digital zeros and ones. Those systems were marketed as tools to do a job and they did it pretty well, but an all-or nothing critical partnership they were not. In those days software was accepted as a mechanical thing which chugged away in the background, processing transactions and spitting out results, which got Jaipal thinking that there must be a better way to add value.
The Favouritetable philosophy is underpinned by a commitment to being more than just software. For our customers, we are critical friends who listen, respond, support, and innovate. Although a software business at heart with a very talented software development team, what we are really about is life-long partnership.
Favouritetable customers don't just buy and get restaurant software, they become part of a supportive family and an environment where continuous improvement, the tackling of challenges and provision of solutions become a way of life. That's because we want our service, which includes the software, to be more than a mechanical tool - we want it to be critical to the restaurants, pubs, bars and cafes we serve.
For those looking for a new provider, let's outline how our business is comprised. We have three key pillars to Favouritetable: our Reservations System, Online Booking and that most intangible of things, Critical Partnership. The Reservations System is the software, which includes a number of features designed to help a restaurant run like clockwork; Online Booking is the reservation-generating public-facing portal which brings in the customers and our obsession with being a critical partner is all of the non-software benefits.
About the latter, we won't wax lyrical here but instead invite you to browse our testimonials , look at what people are saying on Capterra or - and please excuse the mild self-indulgence - read about our award wins.
So, next time you're thinking about software and concluding it is rather boring and two dimensional, we'd urge you to speak with other suppliers and then talk to us. We think you'll love the Favouritetable difference - it is more than software.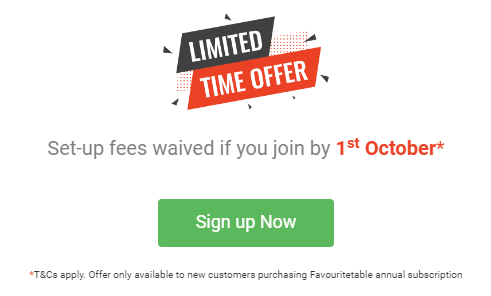 For a demonstration, call us today on 033 0124 4785 or email us at info@favouritetable.com