Blogs
Favouritetable, Stuart and innovation
What a month and we're not even at the end of it yet. Political shenanigans, record temperatures and the port of Dover turned into a giant car park have been just a few of the headlines for July so far. Anyone would think that these are main themes emanating from the UK at the moment, but we've got one, too: innovation.
Specifically, innovation in the F&B sector among restaurants, pubs, bars and cafes. The general public probably doesn't see or at least consciously recognize the leap forward made by the food and beverage industry in the last few years as they enjoy their meal in their favourite eateries or grab a coffee on the go. But none the less, it's there, whirring away in the background, getting cleverer, stronger, more advanced and critical to customers' experiences.
What the public probably doesn't acknowledge is that, in fact, they - the public - are the main drivers for the huge changes in the way restaurants underpin their businesses with innovative thinking, products, services and technology. The public stimulates advancements in these areas by their insatiable appetite for - and uptake of - new experiences and interaction methods.
Humans are by their nature not just resilient, but adaptable. As we have seen with the worldwide behavioral changes brought about by the pandemic, we have also seen the rapid adoption of new norms in a way which is almost subconscious. Consumers, somehow, now live their lives inextricably linked to innovation and it is there in everything they do, from learning through to evaluating products and paying household bills. The normalization of new ways of living has come about almost imperceptibly and is a result of a simple and age old challenge: problems and the quest to overcome them.
Nowhere is this change more prevalent than in the F&B sector. During the pandemic, demand and supply still existed but in an environment skewed from the norm. Consumers, by and large, did not simply switch off their desire for great restaurant food - they just needed it differently. Likewise, restaurants recognized this shift in consumer demands and responded by throwing out the rule book and thinking innovatively. New ways of meeting demand were created, consumers liked it and - hey presto - we have new norms, all thanks to innovation.
What's been created is an ongoing, perhaps unstoppable virtuous circle whereby consumers demand new ways of interacting with their favourite brands - online ordering, menu pre-selection, contactless payments, for example - and restaurateurs change their infrastructure in order to accommodate. We think you'll agree that this virtuous circle will continue spinning, and that's great. As we have said, adaptable and resilient we all are.
At Favouritetable, our philosophy is a simple one: we never stop giving restaurants innovative ways to deliver what diners demand. We believe that software is - or should be - by its very nature drenched in innovation. While some restaurant software providers are slipping into decline because of a lack of investment in innovation, we constantly reinvent our restaurant management system to generate an exciting and continually refreshed product.
There's a great interview with Favouritetable MD Jaipal Yadav in Restaurant Update magazine in which he illustrates a passion for innovation which has been there from the start. He talks about why it is so important, how it drives us forward and the passion we have for restaurants.
But is it all talk? Far from it! Favouritetable recently announced its partnership with Deliverect, so that restaurateurs can link their food ordering channels and consolidate them into their software without errors, duplication and confusion. It's a little thing with a big impact for the way restaurants operate.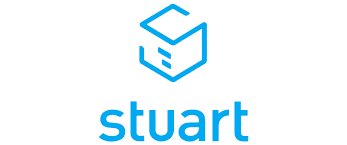 But it doesn't stop there (or anywhere!) and we're delighted to announce that we have also partnered with Stuart. No, not any old Stuart but Stuart the delivery software provider. The booming food delivery market has been enthusiastically embraced by restaurateurs and we saw an opportunity to make their lives simpler once again. Stuart is software designed to coordinate food deliveries and it now integrates with Favouritetable.
For restaurants looking to streamline their deliveries without adding more complication, the partnership between Favouritetable and Stuart really does deliver because the to systems talk to each other, exchanging data to make everything work like clockwork.
Wrapping Up
Restaurateurs are innovative folk who will always find a way to accommodate the changing needs of their diners, be it in menus, ingredients, or indeed technology. Consumers will continue to embrace these new methods and demand more, better and broader ways to interact with F&B businesses.
We think that's great. In fact, it is what drives us to continually innovate. Let's leave the last thoughts to Jaipal:
"Innovation remains at the heart of the Favouritetable mission and we're driven by two key factors: Our love of contemporary technology, and our drive to give customers product functionality that makes their lives easier in an intuitive and user-friendly way."
Favouritetable is restaurant software featuring the best range of in-built tools available, from online booking to full back-office functionality. Integrations include for TISSL ePOS, Mailchimp and Airship email marketing, Stripe payments, Facebook, Acteol CRM, Reserve With Google, Stuart deliveries and Deliverect.
For a demonstration, call us today on 033 0124 4785 or email us at info@favouritetable.com