Blogs
Let your customers do the marketing for your Restaurant 
Your customers are a potent marketing vehicle for your restaurant if you can get them to talk about your restaurant to their family and friends. According to Nielson 92% of people trust recommendations from family and friend than any other form of advertising.
Since Word of Mouth Marketing (WOMM) is essentially free marketing for you, it is useful to create a strategy as part of your marketing plan to leverage this for your restaurant.
Online reviews of your restaurant also play an important role in driving WOMM. Research shows that 84% of the people read online reviews which help them to take faster decisions.
Here are 3 tips you can use now in your restaurant to improve your WOMM.
1) Create Customer Advocates:
The key to getting customers to love your restaurant is an experience. Create an experience for your customer that is memorable, and they will forever be loyal to you.
The experience can be ambience, fantastic food or excellent customer service. Most often a combination of all these is what makes a memorable moment.
Invest in training your staff to give the wow effect on customer service. When your customers are felt welcome and comfortable, that is already a positive high note to start with before they have even tasted your food or looked at your menu.
Personalisation is also key to creating a fantastic and lasting experience for your customer. For this, you could use a booking system which can collect information about your customer that can be used to create a personalised experience for them.
For example, if you know it's their birthday in a weeks' time, you could offer a pre-birthday cake cutting at your restaurant. You can bet they will talk about this with their friends!
Invest in thinking about creating a memorable experience for your customers from the minute they book online to the minute they walk out of your restaurant. This is will pay many times over in return.
2) Create incentives
Another way to encourage your customers to market for you is through incentives.
You could offer small incentives like a dessert free within a certain period or a referral scheme giving them a chance to introduce you to their friend.
You could also do the traditional loyalty program where they get a discount after they have collected certain points.
Try to create creative and innovative ideas around discounts. The more creative the better the customer turnout. One way is to ask suggestions from your customers about the food they would like to eat in the restaurant. When you do create a menu with the customer suggestions, you can create a tasting event and customers will be excited to see their suggestions taken.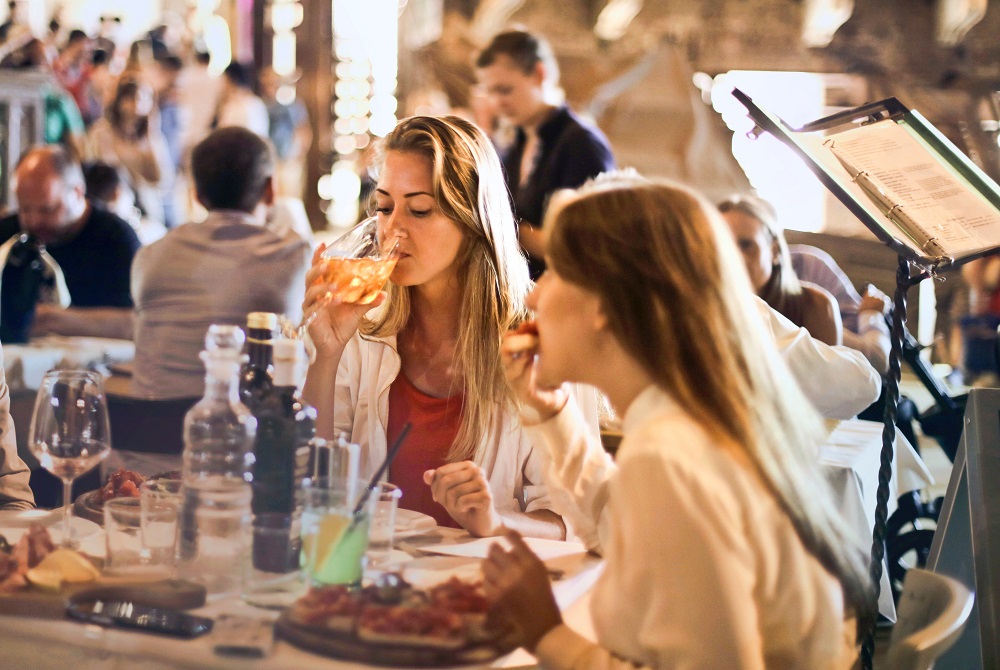 3) Engage with your customers:
It Is quite important to engage with the customers in your restaurant to create the right experience for them, but it does not just stop there. Digital engagement afterwards either through social media or email is quite important.
You can encourage your customers to take pictures of them when in your restaurant and share on social media for a free drink for example. Or post regular updates of the menu changes and behind the scenes activities in your restaurant.
The more you engage with your customers, the more you are on their minds the next time a friend asks for a good place to eat.
In conclusion, Word of Mouth Marketing is a strategy which needs to be thought through with special attention to create a memorable moment for your customer. Customers through referrals are more likely to stay loyal with you creating even more brand advocacy for you.
Go on give one of the above tips a try in your restaurant today and see your business grow in no time!
Favouritetable's modular platform allows you to attract new guests, manage existing ones and take bookings online 24 hours a day. Free trial, unlimited bookings, cloud-based, flexible and easy to use.
Pictures by Wade Austin Ellis and bruce mars from Unsplash and Pexels